Patrick Watson Speaks to DPOP – 4/14/18
Patrick Watson Speaks to DPOP – 4/14/18
Patrick Watson, newly elected Democratic State Central Committeeman of the Illinois 6th District spoke to DPOP at our April meeting.
Events Calendar
FACEBOOK
It was great to have so many dedicated activists come to Springfield this week to push for commonsense gun safety legislation. Thank you Moms Demand Action - IL, Illinois Council Against Handgun Violence, and everyone else who is working to #StopGunViolence. ... See MoreSee Less
1 day ago
... See MoreSee Less
2 days ago
... See MoreSee Less
2 days ago
They should name that report Democratic fairy tales.o
TWITTER
DPOP Second Saturday Meeting – 4/13 @ 10 AM: Save the date for DPOP's Monthly Meeting! Details TBA!
Twitter feed video.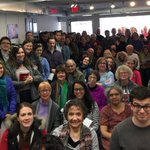 Load More...