Karen Fischer
Executive Director
Executive Director Karen Fischer!
Events Calendar
April 24 @ 9:00 am
-
5:30 pm
April 23 @ 7:00 pm
-
8:30 pm
April 27 @ 10:00 am
-
3:30 pm
FACEBOOK
... See MoreSee Less
1 day ago
I hope so! Of course we can't take anything for granted and if we want a progressive in this office, we are going to need to have to work for it
Anti-gun advocate takes on BOBBY RUSH — Chicago's link to MUELLER PROBE — LIGHTFOOT's chief of staff ... See MoreSee Less
Shia Kapos' must-read rundown of political news in the Land of Lincoln
1 day ago
TWITTER
DPOP Second Saturday Meeting – 5/11 @ 10 AM Save the date for DPOP's Monthly Meeting! https://t.co/O58EarZks0
Twitter feed video.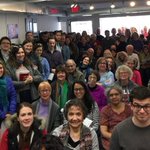 Load More...