Working People's Day of Action – 2/24
Working People's Day of Action – 2/24
Join the rally to fight back!!!!
Events Calendar
September 26 @ 5:00 pm
-
8:00 pm
September 27 @ 4:00 pm
-
8:00 pm
September 27 @ 5:30 pm
-
8:00 pm
FACEBOOK
... See MoreSee Less
Paul Rosenfeld, 47th Ward Committeeman
Today was one of my proudest days to be a Democratic Committeeman.

Today, the Cook County Democratic Party voted to reverse a decades old practice of universally supporting all judges for retention and we voted to NOT retain Judge Matt Coughlan who has a long record of injustice against people of color. We also put ALL judges on notice that they need to do their job fairly and with integrity or else!

Kudos to Chairwoman Toni Preckwinkle and Committeeman Eamon Kelly for their leadership. But, none of this happens without civil rights attorney Brendan Shiller- the true hero of the day! www.injusticewatch.org/news/2018/embattled-cook-county-judge-coghlan-loses-party-support-in-bid-t...
1 day ago
Today is International Day of Peace. We can, and must, promote and strengthen the ideals of peace throughout our state, our nation, and the world. #Peace ... See MoreSee Less
2 days ago
... See MoreSee Less
2 days ago
oh good, I missed it last night.
TWITTER
DPOP Second Saturday Meeting - 10/13 @ 10 AM Save the date for DPOP's Monthly Meeting! https://t.co/O58EarZks0
Twitter feed video.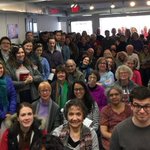 Load More...