The DPOP Education Committee will next meet on 5/18 at 6: 30 PM. Location TBD.
Events Calendar
FACEBOOK
... See MoreSee Less
11 hours ago
This is the Wrong Answer to this problem. The reason why the pension fund is having problems is because pass Governors and Congresses have not paid the Company part of the pension. To reform it is wrong and to sales building and property is wrong pass a Constitutional Amendment or pass a law that forces the Government to pay their part! Yes I get it that it is the people's money but, the Constitution of Illinois states that the Government must pay. Fix the problem don't create more!
Let's face it people I bet Lincoln is probably turning in his grave right now. I posted this on a previous posting a couple days ago but we need to understand death Illinois is he dead state and it grieves me to have to say that. I love that living in Chicago and I was there the better for the better part of 40 years.I have come to the realization that no matter how hard the fat cat rows this ship of state will sink.
Chemist Percy Julian pushed past racial barriers — amid attacks on his Oak Park home www.chicagotribune.com/news/opinion/commentary/ct-perspec-flashback-percy-julian-chemist-oak-park... ... See MoreSee Less
Chemist Percy Julian pushed past racial barriers — amid attacks on his Oak Park home
After a second attack on his house, in 1951, chemist Percy Julian, only the third African-American in the U.S. to hold a doctorate in chemistry, explained why he wanted to live in Oak Park: He'd hoped to prevent his two children from experiencing the fear that he'd known in the Jim Crow South.
1 day ago
Illinois Democrats ask Wisconsin governor to re-evaluate Foxconn plant's environmental impact www.chicagotribune.com/business/ct-biz-foxconn-plant-congress-environmental-impact-20190215-story... ... See MoreSee Less
2 days ago
TWITTER
U.S. Representative Jesús "Chuy" García Speaks to DPOP – 02/09/19: Newly elected to Illinois' 4th District, Representative García shared his thoughts on the new Congress with DPOP. https://t.co/nuD5ETpKKd https://t.co/G29CkgvqaB
DPOP Volunteer Party - 2/12: Bring your ideas on how we can energize ourselves, learn more about issues, and direct our energy in 2019. https://t.co/zDuVBXQzfM
Twitter feed video.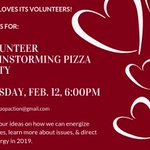 Load More...