Moms Demand Action Meeting
Moms Demand Action Meeting
January 16 @ 7:00 pm

-

9:00 pm
Events Calendar
FACEBOOK
... See MoreSee Less
19 hours ago
Thank you, Oak Park, for a great town hall last night. We had good discussion on the state budget, capital plan, and some of the most pressing issues facing our state. ... See MoreSee Less
3 days ago
Here are the lineups for the first DNC debate

Night One: June 26

Cory Booker, senator from New Jersey

Julián Castro, former housing secretary

Bill de Blasio, mayor of New York

John Delaney, former representative from Maryland

Tulsi Gabbard, representative from Hawaii

Jay Inslee, governor of Washington

Amy Klobuchar, senator from Minnesota

Beto O'Rourke, former representative from Texas

Tim Ryan, representative from Ohio

Elizabeth Warren, senator from Massachusetts

Night Two: June 27

Michael Bennet, senator from Colorado

Joseph R. Biden Jr., former vice president

Pete Buttigieg, mayor of South Bend, Ind.

Kirsten Gillibrand, senator from New York

Kamala Harris, senator from California

John Hickenlooper, former governor of Colorado

Bernie Sanders, senator from Vermont

Eric Swalwell, representative from California

Marianne Williamson, self-help author

Andrew Yang, former tech executive ... See MoreSee Less
4 days ago
I could hardly wait for this debate it's going to be like watching Bozo's circus with all clowns. This is going to be a fun one to watch the biggest clown of all I think is going to be Beto the wannabe Mexican who actually is an Irishman.
Warren is going to walk away with the first night. The second night is going to have fireworks.
TWITTER
Cook County Commissioner Brandon Johnson addresses our monthly meeting. #SecondSaturday @BrandonCCD1 @HarmonForSenate
Twitter feed video.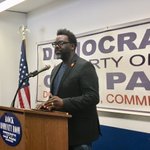 Today we #WearOrange in honor of the families that have been shattered by gun violence. #EndGunViolence @Everytown @MomsDemand @ilgvpcoalition
Twitter feed video.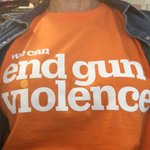 In Illinois, we trust women to make the most personal and fundamental decisions of their lives - and now, that will be the law of the land, even as it's under threat in other states.
Load More...